I've been job hunting since arriving to Cleveland, and suddenly I am given a full time job, offered another, and given an unexpected interview, all in the space of one weekend. I guess Liz Lemon's most recent mantra is valid: when it rains, it pours!
Speaking of Liz Lemon, she is at the top of The List. Season 5. It's everything I'd hoped.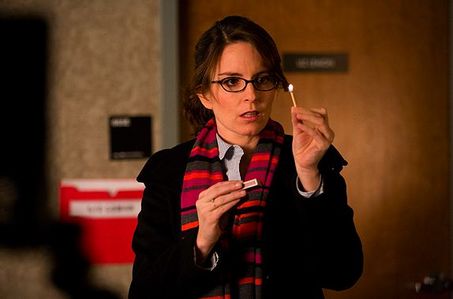 I found a bar that I love, with the help of Team Bob Loblaw. It's in Tremont, a great Cleveland neighborhood, and it's called
Treehouse
. It features a
big tree with fairy lights
and a building-sized Guinness poster
mural
.
I was apparently voted Team MVP for my defense last week. I think that was mostly because I let the other team's QB plow me to the ground and snap my neck in an attempt to keep him out of the end zone, but hey, I'll take it.
Cleveland's "Vintage Department Store" did not disappoint.
Suite Lorain
is great fun to explore. It's absolutely huge, and the old magazines alone could keep me occupied for ages. It's worth a stop to step into the past, hear the music, see the great furniture. And if you're in the mood to dig for a well-made vintage coat, they've got you covered.
This is my latest attempt to impress my boyfriend:
Spring Lamb Stew
. I substituted ground lamb to accommodate our graduate student budget and made cornbread as its complement. We were both very pleased, especially on this 50 degree October 4th! I don't even need to say what I think about
that.
I found a doggie store not even a mile away that carries Herbie's special grain-free food, Evo. Cutting out grain a year ago eliminated a lot of his scratching and paw licking. Turns out lots of dogs have this problem.
Might be in the South in two weeks. Trying to figure out logistics. My last chance to feel the good warm sun?
Herbie, skeptically dressed in his sweater , huddles in his bed under the table for warmth.