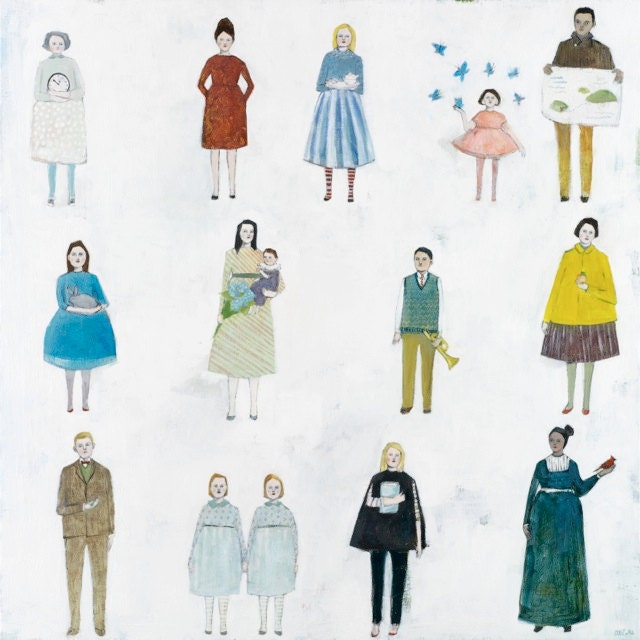 I love this painting so much. I dream of hanging it in my home, gazing at each person, imagining the stories they would tell if they could.
Soon more people fill my mind. What would my mother be holding, if she were added? What would I be holding? What would the 8-year-old boy from the Boston finish line have in his hands? This year has been a sobering one, I think, for our country. Slowly we realize we can't protect our children.
Independently of each other, John and I had similar reactions to last week. I cried more tears over Newtown and Boston than I remember having for 9/11. I was so young then, my worldview so limited. I had never even been to New York when I was 16. The attacks were scary but purely incomprehensible, and afterwards, I still felt untouchable.
John and I both confessed, last week, a strange feeling that we can no longer feel completely safe. Maybe it has something to do with being grown-ups. Now we are the caretakers, vested with the task of protecting each other and our dog, and maybe even one day, another human being. The sadness we felt for the people of Boston and the rest of the world was heavy, too big for words.
I suppose all you can do is trust that the thing you're holding in your hands in the painting, that which determines your fate, will take you exactly where you need to be, at exactly the right time.